Join Discord:
https://rootc.onl/discord
RC15 CFP Now Closed
Posted on: 07.25.21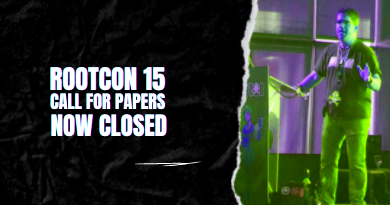 We would like to thank everyone who submitted their awesome talks! The CFP Review Board is still validating the second wave of talks please stay tuned for more announcements.

First batch of talks:

Attacking Modern Environments Series: Attack Vectors on Terraform Environments Inbox
Burnout: The Security Risk
Crafting your own combat hardware
Discovering C&C in Malicious PDF with obfuscation, encoding and other techniques
Fuzzing: Revisiting Software Security
Malware Hunting - Using python as attack weapon
OAuth Authentication Bypass
Phishing & Education: Applying security principles during the pandemic
Skrull Like A King: From File Unlink to Persistence

Check full details of each talks at Talks Page.


RC15 Content Now Live
Posted on: 07.16.21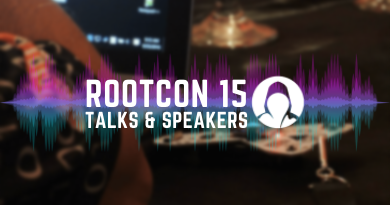 This is it hacker fam, ROOTCON 15 is slowly shaping up, before we will officially open the registration we would like to present to you the initial batch of speakers and their talks.

Check out the Speakers page to know our speakers and the synopsis of their talks on the Talks page.

To know the people who vetted these awesome talks check our CFP Review Board.


RC15 Prices Now Available
Posted on: 07.15.21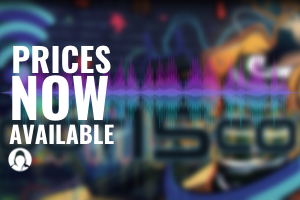 This year ROOTCON Hacking Conference will be a hybrid conference, we will be catering both virtual and physical attendees. For questions please refer to FAQ Page or email us at comms [at] rootcon dot org.

Discord, you will be given access at the RC15 - Rebooted Chat Lounge to interact with other con-goers.

Human, you will be able to join the conference virtually via Zoom, other activities such as workshops and trainings are not available.

Human+, if you register as Human+ you will get a full hybrid conference experience, this is in-person at Pico Sands Hotel, a good way to reconnect back to the hacker community in person.

Prices, inclusions and other details at the registration page.
RC15 Venue Details
Posted on: 07.5.21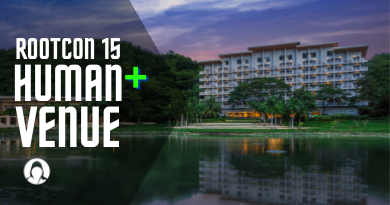 ROOTCON 15 will be held (and headquartered) at the famous and secluded vacation beaches of Pico De Loro! The venue is ideal during this pandemic as it is well-secluded from the public and their safety protocols help avoid any unnecessary contacts from the outside.

Pico Sands Hotel, two and a half hours away from Manila, the 1.5 kilometer sandy shore of Pico de Loro Cove awaits. Take a break at Pico Sands Hotel, a tropical contemporary seven-story hotel that offers spacious rooms equipped with modern amenities and captivating views of the lush mountains and tranquil lagoon.
RC15 Black Registration Closing Soon
Posted on: 07.5.21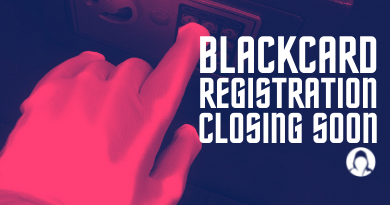 Blackcard registration will be closing on July 19, 2021.

What are the perks?
1. 20% discount on ROOTCON tickets applicable only on regular rates.
2. 10% off on all official ROOTCON swags.
3. FREE Entrance on ROOTCON Hackerspace activities.
4. FREE drinks at the ROOTCON chill-out area on the day of the event.
5. Priority lane during ROOTCON event check-in.

If you have an expired Blackcard email us at comms [at] rootcon dot org.

For new registration please register here.


Call For Sponsors Now Open!
Posted on: 05.29.21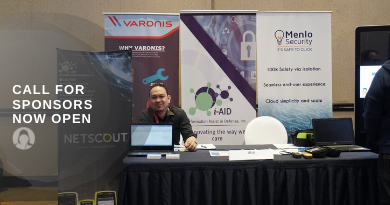 Choose from a wide range of sponsorship opportunities.

✓ Brand Exposure
✓ Community Presence & Support
✓ Recruitment Opportunities
✓ Professional Networking

Visit the sponsorship page


Call For Papers Now Open!
Posted on: 05.27.21
Let's get this party on the road! ROOTCON would like to announce Call For Papers for ROOTCON 15 is now open!

xxxxxxXXXXXXXxxxxxxxx
BEGIN MESSAGE
-------------
WHAT: ROOTCON 15 Call For Papers
WHEN: September 30 & October 1, 2021
WHERE: Hybrid Conference - Physical (Pico Sands Hotel) Virtual (via Zoom)
DEADLINE: July 25, 2021
-------------
END MESSAGE
xxxxxxXXXXXXXxxxxxxxx

Details at Call For Papers
Announcement: ROOTCON 15 Hybrid Con
Posted on: 04.19.21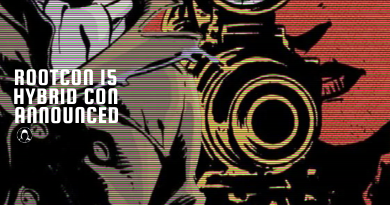 We are nowhere near the end of this Covid-19 pandemic but that will not stop our creative organizers from delivering another great conference for everyone this year!

ROOTCON 15 will be a hybrid conference this year, having both physical (very limited slots) and virtual (stay at home) sessions available for our attendees.

Date — September 30 & October 1, 2021

Venue  —  For those who will be physically attending the event, ROOTCON 15 will be held (and headquartered) at the famous and secluded vacation beaches of Pico De Loro! The venue is ideal during this pandemic as it is well-secluded from the public and their safety protocols help avoid any unnecessary contacts from the outside.

Physical Attendees —  we REQUIRE that all humans who plan on physically attending the conference to undergo an on-site antigen swab test, and follow the usual proper health protocols such as wearing a face mask and face shield at ALL times. Tables and seating arrangements will be in accordance with the hotel's safety protocols adhering to National and LGU guidelines.

As with the previous year when the pandemic started, majority of RootCon's speakers will come from around the world and will be presenting their talks over videoconference platforms from the safety of their homes or offices. Large screens will be made available to our physical attendees in the hotel's secured conference rooms.

Virtual  —  virtual attendees will be the same as last year where you are given a link to join the conference. Other mediums such as Twitch, Youtube, and Discord will also be available for you to participate and communicate.

Badges This year we will have two types of badges.

* Human  — if you wish to attend virtually you will be given a Human badge, which will be shipped to you a week before the conference.

* Human+ —  for our physical attendees, a Human+ (Human-plus) badge will be given to the attendees, plus a limited edition challenge coin for your collection!

Other inclusions will be posted as soon as we open the registration.

Rates and Registration
Human+ rates will cost a premium over the regular Human registration rates to cover your snacks, meals and your swab test kits. We will be announcing the exact registration rates in the next coming days.

Back-up plans  — Speakers will present their talks LIVE during the event but we require them to submit a recorded version of their talks just in case there will be last-minute restrictions from the government. In the event physical attendance does not push through, ROOTCON will be issuing a refund to our Human+ registrants. Details of the refund guidelines will be posted in the registration page.

We will be putting up an FAQ page specific to the hybrid setup of the conference as soon as we launch the ROOTCON 15 website.

I am looking forward to seeing everyone virtually and physically!

Keep safe!
-semprix
ROOTCON 15 Theme: Reboot
Posted on: 04.07.21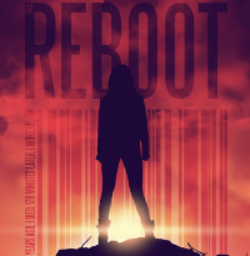 Last year was a turbulent ride, this year is a complex one, as we slowly recover from the pandemic it's time for a reboot.

This year's theme reading material is Reboot by Amy Tintera, the book presents an interesting mix of dystopian science fiction and horror elements.

Synopsis
Five years ago, Wren Connolly was shot three times in the chest. After 178 minutes she came back as a Reboot: stronger, faster, able to heal, and less emotional. The longer Reboots are dead, the less human they are when they return. Wren 178 is the deadliest Reboot in the Republic of Texas. Now seventeen years old, she serves as a soldier for HARC (Human Advancement and Repopulation Corporation).

Plans in play
Here's what ROOTCON 15 will look like in different scenarios.

Physical + Social Distancing, this has a very low survey rate and will not be feasible this year to conduct a full physical conference.

Hybrid (Limited Physical + Virtual), we received very good numbers for this type of conference and we are leaning towards having a Hybrid Conference this year.

Full Virtual, this setup will be the same as last year, this will also be a fallback should there be changes in government guidelines when it comes to limited physical conferences.

Date
September 30 and October 1, 2021
More news...