NEWS
ROOTCON 14 Update
Posted on: 03.27.20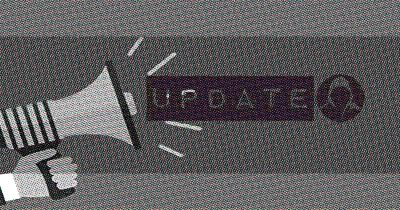 With the unprecedented series of events, comes a more challenging way to plan ROOTCON 14. Here are the updates from ROOTCON HQ.

Read more at http://rootcon.link/8tQgR6n
ROOTCON Kids Advisory
Posted on: 03.20.20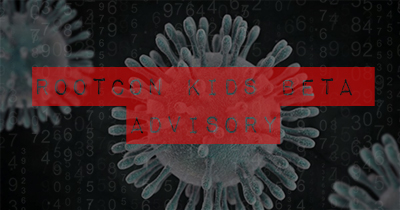 In light of the nationwide precautions to combat the COVID-19 outbreak, we've decided to postpone ROOTCON Kids Beta that was scheduled on May 23, 2020. The safety of our attendees and crew is our utmost priority. We apologize for the inconvenience this might cause you.

To those who already signed-up, you may request a full refund kindly send us a message through Facebook Messenger or email us.

Keep safe everyone.
ROOTCON Kids β
Posted on: 02.18.20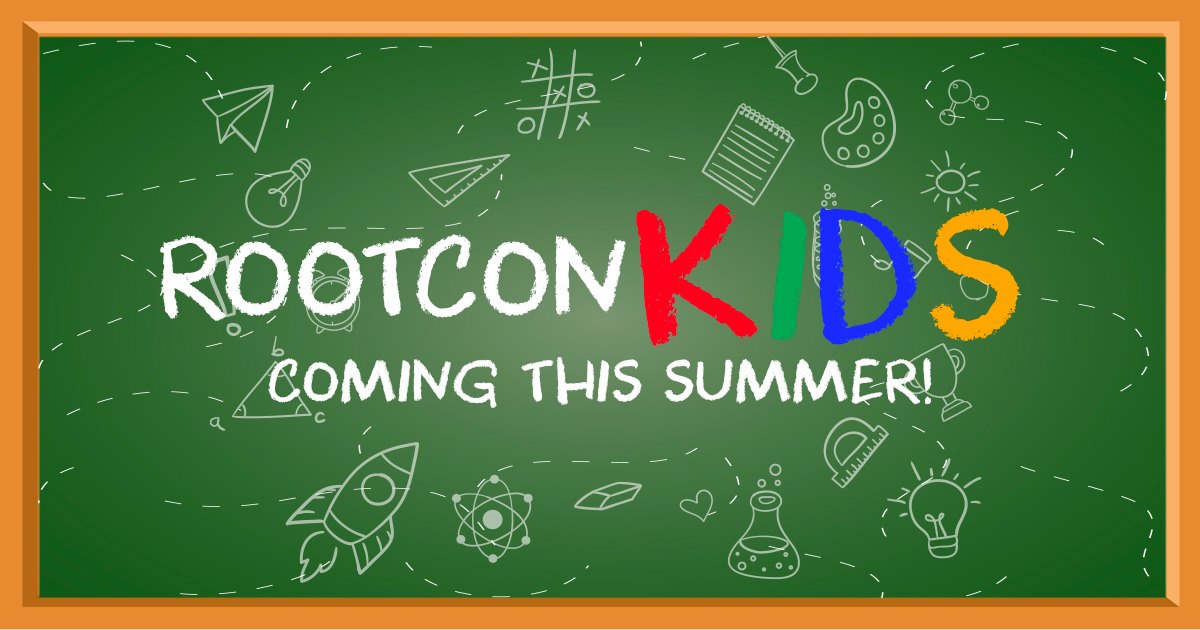 As the world becomes more connected, more and more kids are interested and curious to know how the technology works. We at ROOTCON saw the need for our kids to embrace technology as they will play a vital role in cultivating technology on their generations.

Like ROOTCON we are aiming RC Kids to be an annual event every summer, with our main objective to provide the knowledge and skills to start them young.

For FAQs and details visit the ROOTCON Kids page.
ROOTCON 14 Theme
Posted on: 02.03.20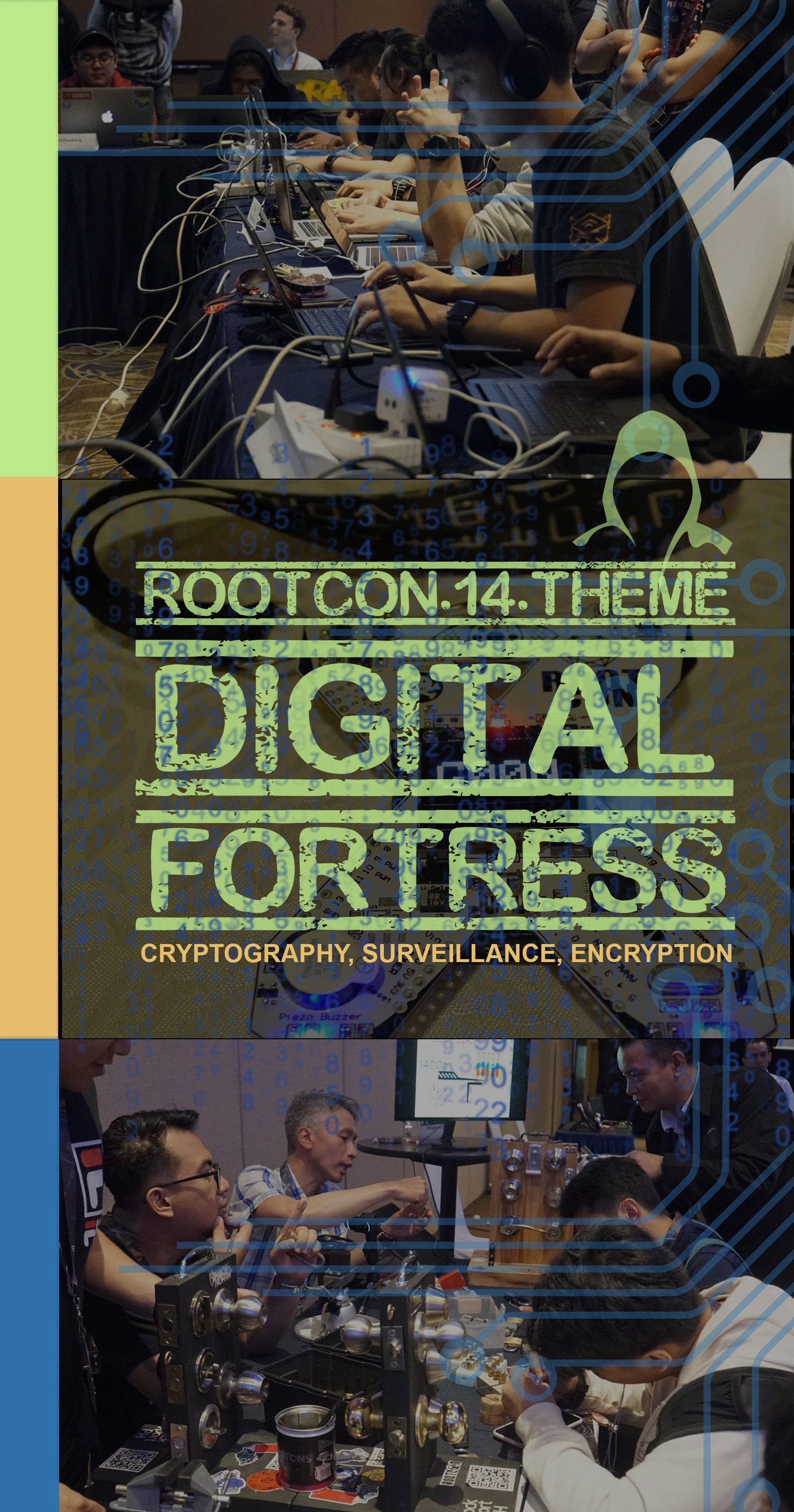 The concept behind ROOTCON's yearly theme is simple, the curators of ROOTCON picks a novel with sci-fi fiction genre. The yearly theme will be announced as we start planning for the conference, as con-goers your assignment is to blissfully read the chosen theme and shape your vibe and feel as the conference starts shaping up.

This year we have chosen Digital Fortress as our theme, a techno-thriller novel written by American author Dan Brown which heavily involves surveillance and cryptography.

Theme details:
Keywords: cryptography, surveillance, encryption
Colors: BDE98B, 1F438F, 2F70AC, E5BD6B


Time to get the hyped-up.
RC13 Video Release!
Posted on: 11.01.19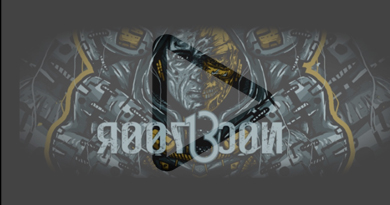 ROOTCON 13 Videos are now ready for your viewing pleasure.

Checkout the ROOTCON 13 YouTube Playlist

It is also worth mentioning the Keynote Talk The Role of Hackers in Securing the Country's Cyberspace by:

CDR Reynaldo Lopez PN (GSC)
Commander, AFP Cybergroup


For your reading pleasure!
Posted on: 10.11.19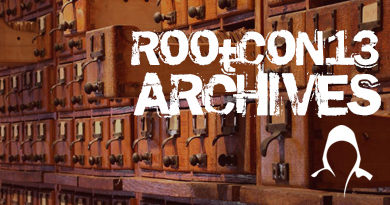 ROOTCON 13 was a blast, if you missed the con or just want to review what has been talked about at the conference, here's the initial release of RC13 Archives!

Archives: https://www.rootcon.org/html/archives/rc13
Direct media: https://media.rootcon.org/ROOTCON 13/

We will be adding more content on the media server as we slowly recover from the RC13 hangover.

Enjoy!
Capture The Flag Organizer
Posted on: 09.05.19
We are Pwn De Manila, we will be organizing this years ROOTCON CTF, a CTF organizing team born out of the love for CTFs.

We are just like you--inherently curious, highly competitive, and effortlessly pwnny--we have been long-time participants for the ROOTCON CTF. The only difference is that this time, we're the ones who will be running the show.

Proudly tracing our roots from way back ROOTCON X, Pwn De Manila is now committed to making intellectually-rewarding and painfully-meaningful CTF challenges that aim to meet ROOTCON's reputation and tradition of bringing organized chaos to con-goers every year.

Just like the team name, expect this year's CTF to be frustratingly witty and proudly Filipino.

Full details: https://www.rootcon.org/html/rc13/contests