NEWS
Capture The Flag Organizer
Posted on: 09.05.19
We are Pwn De Manila, we will be organizing this years ROOTCON CTF, a CTF organizing team born out of the love for CTFs.

We are just like you--inherently curious, highly competitive, and effortlessly pwnny--we have been long-time participants for the ROOTCON CTF. The only difference is that this time, we're the ones who will be running the show.

Proudly tracing our roots from way back ROOTCON X, Pwn De Manila is now committed to making intellectually-rewarding and painfully-meaningful CTF challenges that aim to meet ROOTCON's reputation and tradition of bringing organized chaos to con-goers every year.

Just like the team name, expect this year's CTF to be frustratingly witty and proudly Filipino.

Full details: https://www.rootcon.org/html/rc13/contests
RC13 Schedule now live!
Posted on: 08.05.19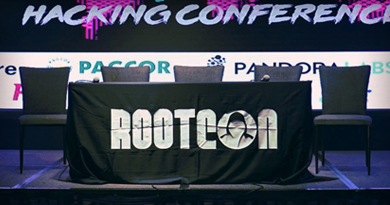 The Two Faces of Tomorrow is upon us, time to start reconning how to get most our of your ROOTCON conference experience. We just announced the talks schedule all live and ready for your planning pleasures.

Take note Day Zer0 are for advanced paid trainings only!

We are stoked to see everyone, new and old faces!
ROOTCON 13 Scholar
Posted on: 08.01.19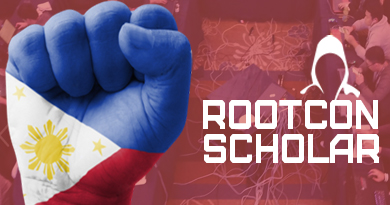 In partnership with Freedom of Information Project Management Office (FOI PMO) we are giving away two complimentary pass for deserving students to ROOTCON 13 this September 26-27, 2019. This is to introduce our next generation security professionals the vibe and feel of the Philippine hacking community. The complimentary pass gives access to the two day conference plus all the swags.

Guidelines
- Deadline of submission will be on September 1, 2019.
- Masters and PhD students are not included
- Best essay on "why we should give you a ticket" wins the selection.
- Must provide valid student ID and study load at conference check-in.
- Must be at least 18 years old at time of the conference.
- Recipients are responsible for their own travel, food, and accommodation.

To start kindly fill-up the form at https://rootcon.wufoo.com/forms/rootcon-scholar/
Car Hacking is a go!
Posted on: 07.19.19
ROOTCON is growing bigger, becoming more mature and better every year and has proved to be an organized chaos since its inception. This year semprix and shipcode finally decided to start our very their Car Hacking Village. It's time to unleash the beast that was trapped in the abyss.

Automotive Security and Car Hacking have been in the spotlight for almost 4 years now. More talks and research are geared towards it because it is the trend and we owe it to the Car Hacking Village and of course to Charlie Miller and Chris Valasek. Cars have computers and technologies that hackers can tap into: wireless, key fobs, CAN Bus, telematics, electronic controllers, ECUs, secure gateways and the infotainment systems.

Details at https://www.rootcon.org/html/rc13/villages#carhackingvillage
ROOTCON 13 Talks
Posted on: 07.03.19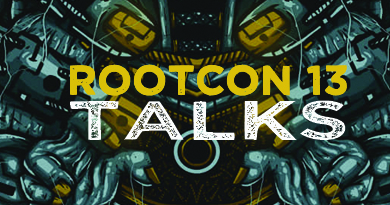 Talks submission is the heart of ROOTCON, selecting the best talks has never been an easy task. We are excited to announce our new talks line-up.

ROOTCON would also like to thank everyone who submitted to the CFP this year, there were plenty of great talks! The CFP reviewboard worked so hard to come up with such an amazing line-up.

The two faces of tomorrow is near. Get stoked, Get hyped! The time of the year has come - where we meet, learn and have fun.
Lockpick Village Announced
Posted on: 06.13.19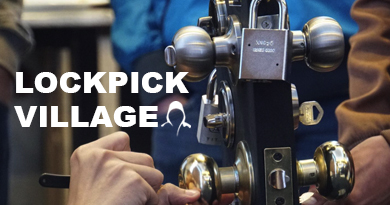 The Lock Picking Village is a demo and participation area. Come to learn and be educated on how security systems work and what vulnerabilities are available for exploit. Exploitation techniques will be demonstrated and will be available for you to try. Not only can you learn about the fun hobby of locksport but you also gain the knowledge on how you can better protect your own property.

Full details at https://www.rootcon.org/html/rc13/villages
First round of talks!
Posted on: 05.09.19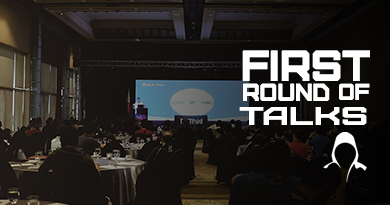 We are stoked to announce the first round of talks for ROOTCON 13.

Behind LockerGoga – A walk through a ransomware attack worth 40m$

Breaking and Entering with SDR: Hacking Physical Access Control Systems and Garage Door Openers, or How I Beat Up Wiegand Over VHF/UHF

Detecting and Fighting Identity Frauds With Cognitive and Behavioral Bio-metrics

Hacking LTE Radio Tower

Hacking Airplane Air to Ground System

Oh! Auth: Implementation pitfalls of OAuth 2.0 & the Auth Providers who have fell in it

The Man-In-The-Middle attack against a certain password manager

Checkout complete talks at https://www.rootcon.org/html/rc13/talks
ROOTCON 13 Registration Now Live!
Posted on: 05.09.19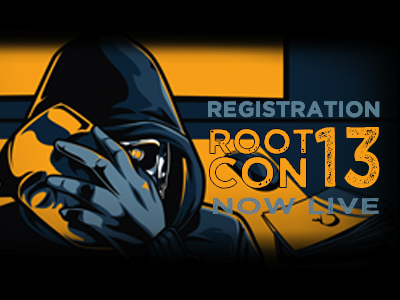 You can now start registering for ROOTCON 13

This year we have added Paid Day ZerØ Trainings, these trainings are premium trainings with trainers from Blackhat and other major conferences, you may add these trainings to your ticket purchase.

This year we also added the Car Hacking Village together with the Lockpick Village, and much more surprises awaits you this year! We hope you can join us for a fun-filled learning once again. See you at the conference!

Register Now!
ROOTCON 13 CFP IS OPEN!
Posted on: 04.17.19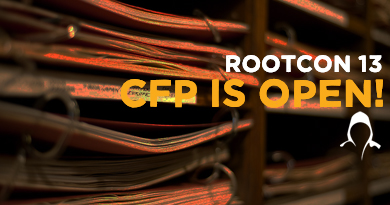 ROOTCON 13 Call For Papers is open! Want to share those new research, shiny new exploits and exploitation techniques? Now is the best time, make a difference and be part of the hacking community.
+++++++++++++++++++++++++++++++
What: Call For Papers
Submit: cfp /at/ rootcon /dot/ org
Subject: RC13 CFP Submission [Topic Name]
Deadline: June 13, 2019
+++++++++++++++++++++++++++++++

Checkout the
http://www.rootcon.org/html/rc13/cfp
Review Board Announced
Posted on: 03.29.19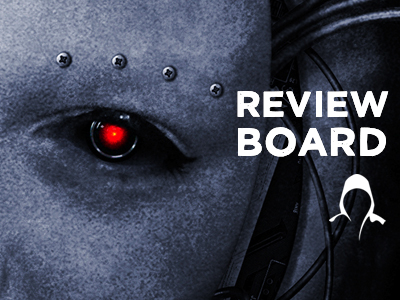 In luie of the up coming Call For Papers for ROOTCON 13 we are proud to announce our CFP review board for this year.

The CFP review board are the people responsible screening ROOTCON main tracks presentation and talks.


Checkout the http://www.rootcon.org/html/rc13/reviewboard
RC13 Call For Trainings
Posted on: 03.08.19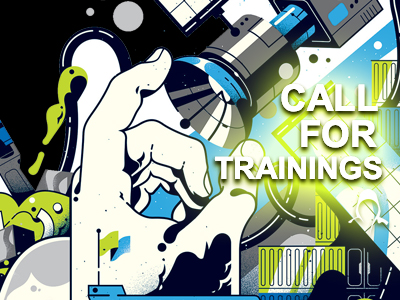 ROOTCON Training runs has been a huge success, this year we will be expanding the training tracks with two categories, Basic and Advanced course.

Today it is our pleasure to announce that we are opening submissions for training proposals.

Guidelines:

Basic Course (4 slots) - introductions, 101s and whatnot, this course will be FREE of charge and will be held on Day 1 & 2 simultaenous with the main conference.
Running time: Max of 4 hours

Advanced Course (2 slots) - a more advanced, 1337 training. This training type will be held on Day 0 (September 25, 2019).
Running time: Max of 8 hours

Check out the full details.
ROOTCON 13 Call For Sponsors Now Live!
Posted on: 02.18.19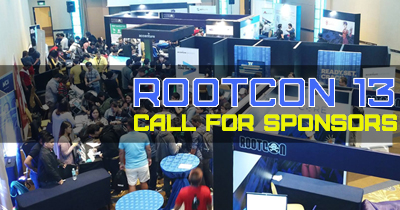 Attention! Hacking community supporters, vendors and exhibitors. Looking for the oppurtunity to connect with the growing Infosec and Hacking Community in the Philippines? Share your cutting-edge research? Or be there for brand exposure? Or simply just want to be an ub3r c00l and help the community? Then now is your time!

ROOTCON has updated the sponsorship, most affordable and value for your sponsorship, we made it easy for you! Just choose from a wide-range of sponsorship opportunity:
✓ Brand Exposure
✓ Community Presence & Support
✓ Recruitment Opportunities
✓ Professional Networking

Head over to https://www.rootcon.org/xml/sponsors
Blackcard now accepting registration
Posted on: 02.11.19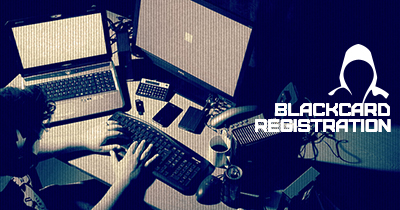 ROOTCON has maintained the most affordable yet quality conference in the country and it doesn't stop there, last 2016 we launched the Blackcard program previously known as the ROOTCON Ambassador with the goal to provide more perks and discounts to our patrons.

ROOTCON Blackcard application is only available once a year, months before the early registration. It's our pleasure to announce that the ROOTCON Blackcard registration is now open!

Register Now!
Venue Transparency Report
Posted on: 01.21.19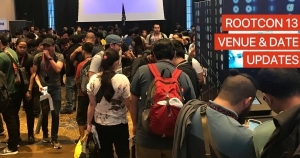 This year we wanted to explore the possibility of getting a new venue for ROOTCON.

Before jumping to the decision of changing venue, we came up with Things to consider list:

* Logistics - let's accept it, ROOTCON is not your ordinary conference, hotel logistics is not a walk-in-the-park task for us. We need a venue that would understand our logistics needs such as providing us a high-speed internet, ability to run a custom infrastructure within the venue. Taal Vista Hotel has been very cooperative in providing us what we need in this area.

* Traffic - we wanted to give the best conference experience to everyone and staying away from carmaggedon is one of them.

* Price - staying as the most affordable information security conference in the country is one of our mission. Hotels and Conference rooms prices in Manila are soaring high, not to mention the inflation rates that have been pumping the past months. Taal Vista Hotel has also increased their prices this year, however, it still has a greater advantage over hotels located in Metro Manila.

New rates this year:
Conference Pass (Main Conference Day 1 & 2)
Early bird registration - P9,500.00
Regular rate registration - P10,500.00
Group of 5 - P10,100.00 (per pax)
Students rate - P8,400.00 (valid student ID and study load required, masters not included)

Training Pass (Day ZerØ)
Prices range from P10,000.00 - P12,000.00 depending on course. Courses will be announced soon.

* Vacation-Feels, Fun & Learn - it's within ROOTCONs DNA to provide a fun environment while learning, moving to Manila will eliminate the vacation-feels and stress-free environment of ROOTCON.

With the "Things to consider" and the result of Facebook poll, without further ado, it's our pleasure to announce that we will be back in Taal Vista Hotel in Tagaytay on September 25-27 for ROOTCON13.

We are looking forward to seeing everyone at ROOTCON 13.

All the best,
-semprix
ROOTCON 13 Theme & Details
Posted on: 01.10.19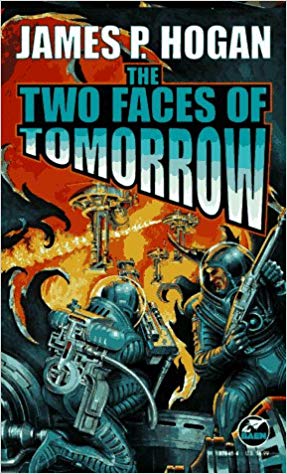 It's 2019 that means planning for ROOTCON 13 has been fully activated, exciting things are brewing, first off we will be having a three full day conference this year, Day 1 will be a full day trainings followed by main conference on Day 2 & 3.

Our theme this year is "The Two Faces of Tomorrow" a novel written by James P. Hogan, the book depicts that technology had become much too complicated for humans to handle—and the computer network that had grown up to keep civilization from tripping over its own shoelaces was also beginning to be overwhelmed. Even worse, it was becoming part of the problem. Computers were logical, but not reasonable, and some of the rigorously logical solutions the silicon governors came up with had come terrifyingly close to causing fatal accidents. To get the feel of ROOTCON 13 theme the novel is available at Amazon.

Skinny Timeline:

January - Venue announcement

February - Blackcard Registration, Call For Sponsors, Call For Trainings, Call for Papers

April - Earlybird Registration

May - CTF Registration

June - Regular Rate Opening

July - Party Announcements & Registration
ROOTCON on eBay
Posted on: 10.21.18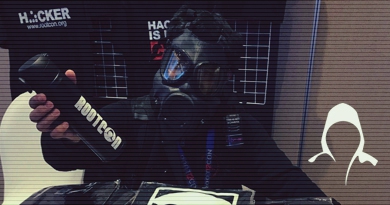 We all love swags so we made the ROOTCON swags available on eBay the whole year round, we will continue to restock our swags as soon as they ran out.

So what are you waiting for get those ROOTCON swags and sport them in your office, during your vacation and even at home.

Sizes and quantity are very limited, visit the ROOTCON eBay now.